Project:Corrector
November 27, 2013 by User:Jarjarkine We have problems with the grammar spelling error.So we need a team of people who are good in english and who can fix all the error on the pages.We already have some users who decided to help us.We need new ones, so if you think that you are good in english,contact Jarjarkine. Read More
Project:Controller
November 27, 2013 by User:Jarjarkine The Controllers are the administrators who are working on fixing the grammar error.Corrector must be nominated into their positions by an admin. Only bureaucrats are able to grant their rollback rights. Becoming a Controller is also the first step to becoming an administrator. The administrators are one step higher in thehierarchy than the correctors.The corrector is a branch of the admin. See more
Project:Futured Plans
December 8, 2013 by User:Rage Ordo There are a lot to do in the futured plans of this wiki.Before asking what to do,you may look here:December 2013-January 2014,we are busy on project Space Ships.Create articles about any ship you want and give it a name.February 2014-March 2014,we will be working on Species.Species around Sye'lla System that you can create.March 2014-April 2014 woking on Sye'lla System Weapons that you can design and describe them.And in the May you can take any planet from Sye'lla System and create government for it and other stuff.
Project:Featured Articles
December 22, 2013 by User:Rage Ordo For now there are only three featured articles here on Shadow Moon Wiki.You're the one who decided if page is going to become Featured Article.Page becomes Featured Article through Good Article.Page must have goof information about what you're writing.It mustnt have a lot of grammar errors and it must has a good picture and an infobox that shows a summary of a page.That is the Good Article.
We need corrector who can help us on the wiki because this is a big problems that we have.So if someone see mistakes on the pages,I,jarjarkine,allow you to change it and make it better so that the wiki will be more prestigious.We already have

"Will this workout?Taking power from Prime Minister and giving it to Shadow Moon Order within the other governments?This will end a great civilization to all of Sye'lla System and Shadow Moon.If Cha'lang took off as a new Minister,doesnt mean we need to take all powers from him."
"It looks like you have something in common together with Cha'lang,I prefer normal Prime Minister that can rule Shadow Moon,so are you up to make Cha'lang Reformation with me or not?"
"Its a hard choice to make Val'varov.Ill think about it.If there is gonna be a reformation,ill be involed."
— Counselor Tar'tari Laur and Counselor Val'varov are talking about Cha'lang Reformation Special:Forum
Verus II was an Emperor of Kiry. He ruled the planet during the second era. He was a respected man who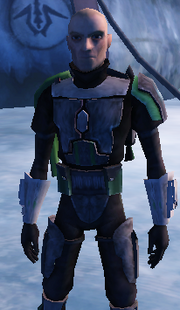 was fighting for the poor and he was fighting on the honor of his father,
Verus
. Leading the rebels,he was fighting day after days,years after years to kick off the imperials of Kiry.
Born on the war, he was an orphelin because he saw his father die. So he had to survive alone because his mother died, too. He saw his friends die one by one on the battlefield but hey weren't soldiers... they were only kids who wanted to eat a little bit. So an imperial soldier saw them, and he killed them. Verus could manage to escape but it was close. He also swore that he would kill the king of this period named Clavis L'impitoyable. Five years later, he learned the martial arts by watching the war, he was a great strategic man and he was also working for the leaders of the rebels. But he was never showing his face because if hey knew that they were command by a kid of 10 years, they would probably could him or torture him or something. So he was never showing his face. He was wearing a little coat (black) and an hat to cover his face. One day, a guy named Al'isyan 9-years-old found out that he was just a 10 years old brat. So Verus was about to kill him so that he'll preserve his identity secret. The kid told him that he'll never tell that he was just a kid. He just wanted to work with him. Verus was trying to see if it really was a good idea. Finally, he accepted and until this day, the Black Order started. Read More
Rage Ordo gave us a mission.We must create at least 37 ships because the wiki dont have enough of ship.So i already created a few of thems but we need more and like i am pretty busy with the technical problems of the wiki,i need your help so we must finish this project.The  user who made the best article will have his article featured on the main page.Good luck!Jarjarkine (talk) 14:05, November 30, 2013 (UTC)

Read more >

We are really happy to welcome you here!This wiki is a wiki where anyone can edit.The administrators will help you if you need something!

Read more >

I created a page that explains how to create a good page here Shadow Moon Wiki:How to start?

Read more >
---
Helping out
---
Welcome to the Shadow Moon Wiki! Feel free to join us and contribute to this wiki. Everyone is free to create a new page or edit any existing one.This wiki is really happy to welcome you!Do as you please!This wiki is talking about the galaxy named Sy'ella System.This systems has alot of planet that have stories and heroes that just need to be discovered by you!Visit the most popular planet of the system....Shadow Moon.
If you have questions,ask thems directly toward the administrators.
Did you Know?
---
This wiki This wiki has reached the number of 14 users in all but the administrators are trying to accommodate more.We also want to have affiliate wiki so that it will help us. So if you wanna create a new iki with the same kind of idea than our, we can help you!
Vote for you top choices:
Best Prime Minister of Shadow Moon from First to Fourth Era
Poll
---
What is the best ship that you would fly on?